Nut Free! No Bake! Protein Energy Bites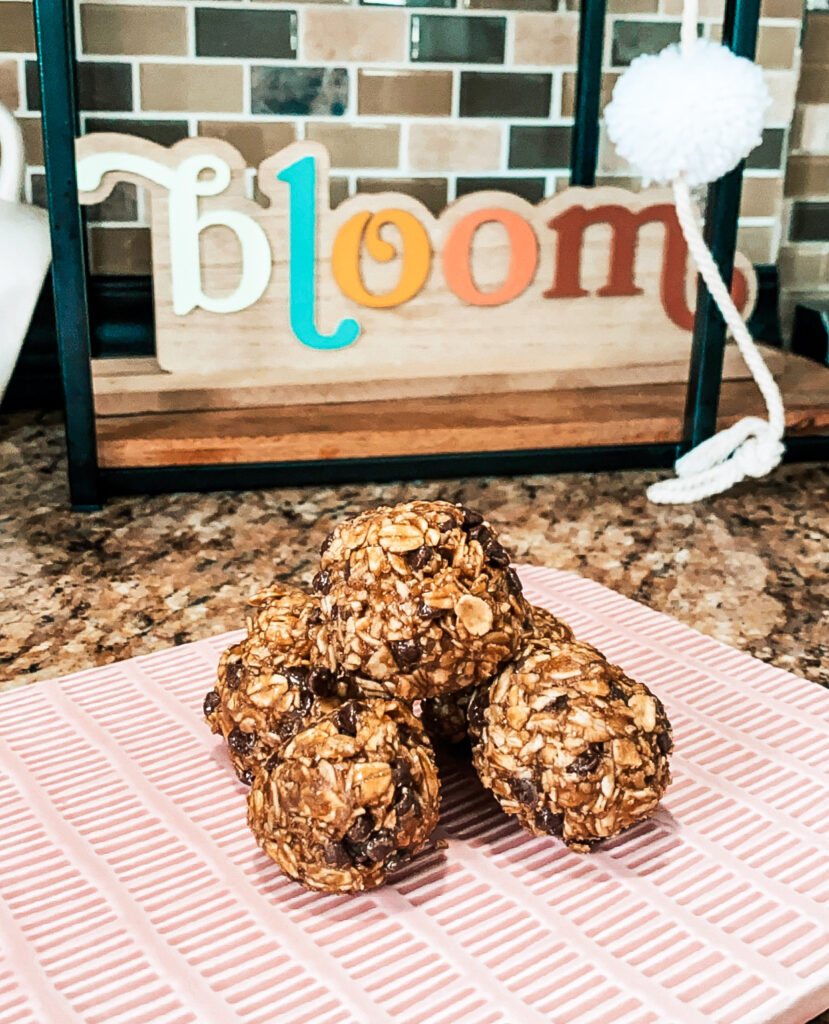 You guys! I started my "fitness journey" FOUR weeks ago! July 13th to be exact! My trainer is Estee Tyson and she's one of the most inspiring and knowledgeable people I have met in this "business" (if you will). I have worked with Estee in Q1 2019 — I unfortunately moved to the suburbs a few months after we began training. Leaving city life (aka walking everywhere) was taxiing on my body as I found myself not getting enough movement throughout the day. I decided to embark on a new journey with Estee this year and begin her 3 month Freedom Program. It has been just one month and she has already changed my life! As I go through this transformation I am finding foods that work with my gastro issues, as well as learning how to eat delicious healthy treats. In all my years "training" I have never done this! I don't know that I was enjoying the process as I am now. I also believe it is due to some dietary restrictions I have placed on myself as my stomach is extremely sensitive. So knowing I just CANT eat certain things or I am going to get sick, it has just helped me realize that most of the things I "can't" eat aren't really healthy at all any way.
I am BEYOND excited to share this recipe I found online and tweaked to work with my dietary restrictions! They're so friggin good, you guys!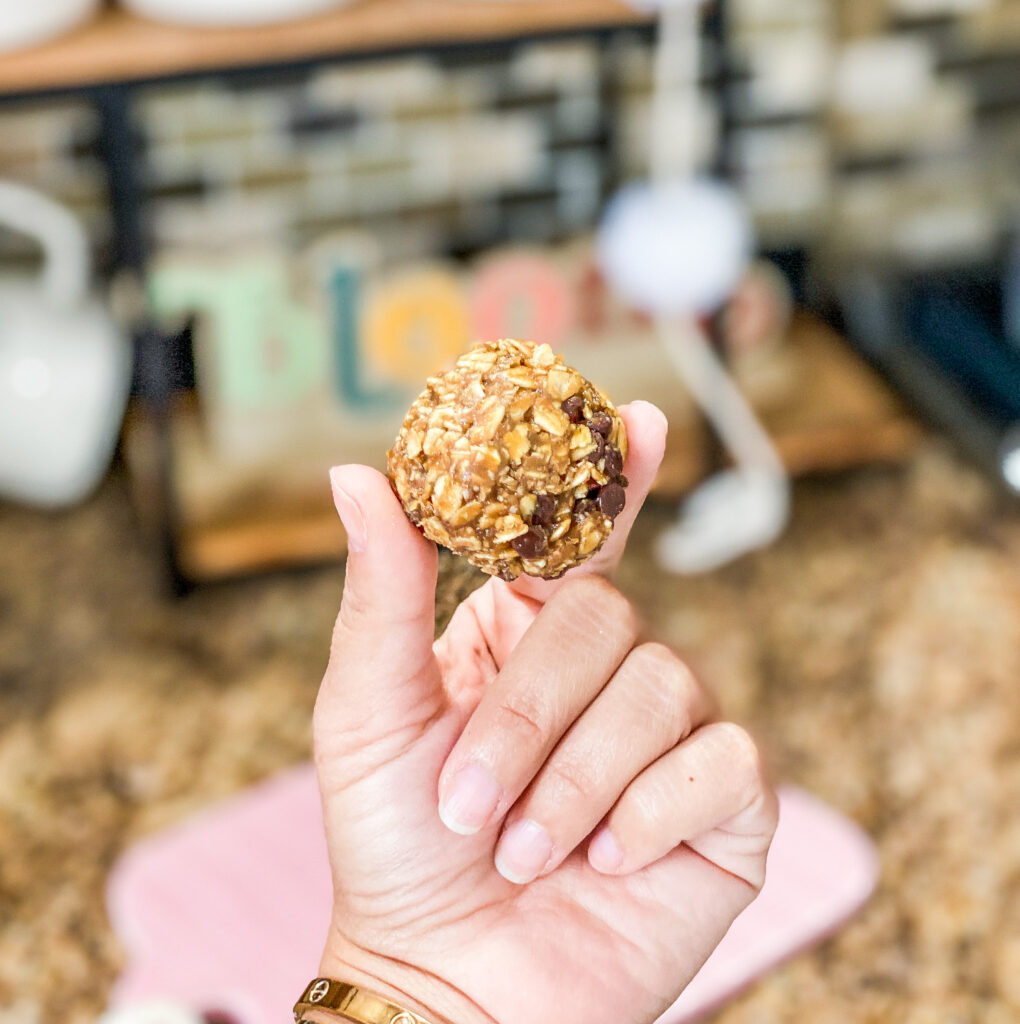 These NUT FREE NO BAKE Protein Energy Bites are just the perfect amount of healthy delicious sweetness in every bite! The recipe I created is for 12 bites. You can refrigerate for up to 4 weeks or freeze them for up to 6 months. To thaw, let sit out for a few hours. Do not microwave them.
INGREDIENTS:
1/4 Cup — Milk
2/3 Cup — Sunflower Butter
2 Tsp — Maple Syrup
1 1/3 Cup — Oats
1/2 Cup — Chocolate Chip Morsels
1/4 Cup — Vanilla Protein
Take the sunflower butter and maple syrup and micowave for 45 seconds then mix. Let it sit for 2 minutes so it cools down. Then add the rest of the ingredients into a larger bowl. You can mix with a small silicone spatula or whatever you have handy. It will take a few minutes to mix as the sunflower butter has a thick consistency (similar to peanut butter). Once it is mixed well, start forming into balls. I add them to parchment paper on a tray and refrigerate for 20 minutes until whenever you're ready to eat them! They're just too good! I am going to eat some when I am done typing this! Haha! They're perfect for a quick treat when you're craving sweets. I am not much of a candy lover, but I sure do love chocolate!

Note: I have added some substitutions for the ingredients below.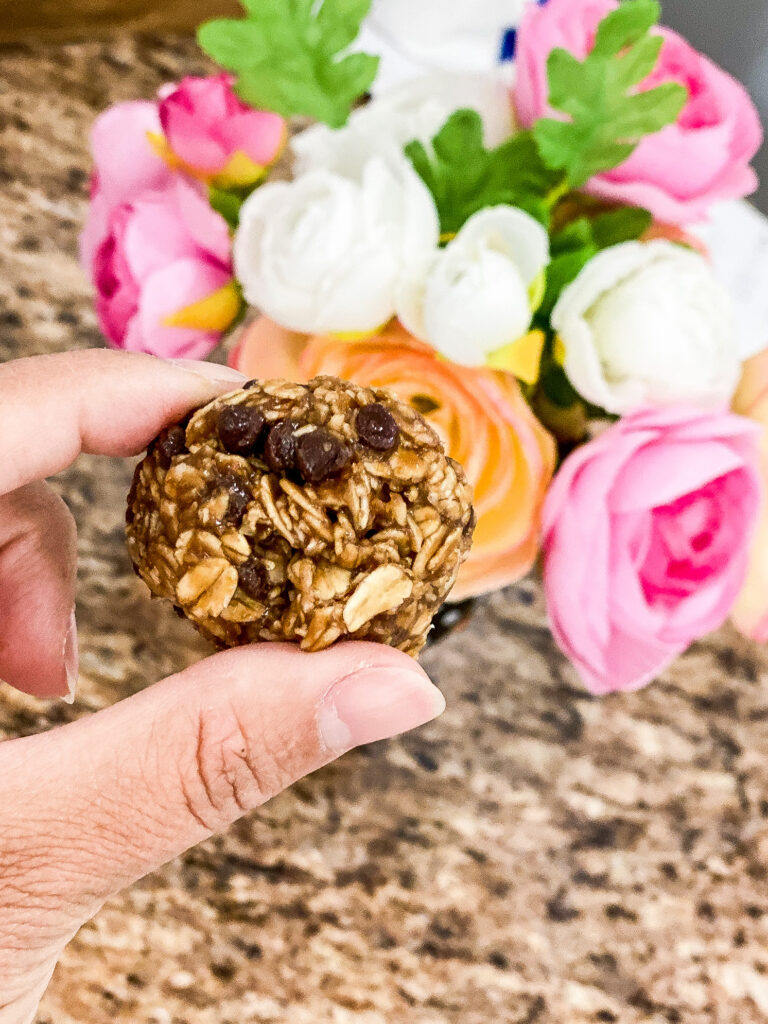 SUBSTITUTIONS
Milk — Use almond milk, coconut milk, oat milk, or whatever milk you prefer // the milk is to help mix everything together — you don't really need much of it
Sunflower Butter — I use this because I do not eat nuts. Wow butter and tahini are other nut free spreads. Although any smooth nut butter will work! Peanut butter, hazelnut butter, or almond butter
Maple Syrup — Honey or brown rice syrup // brown rice syrup is sticky so use half of the amount of syrup that I mentioned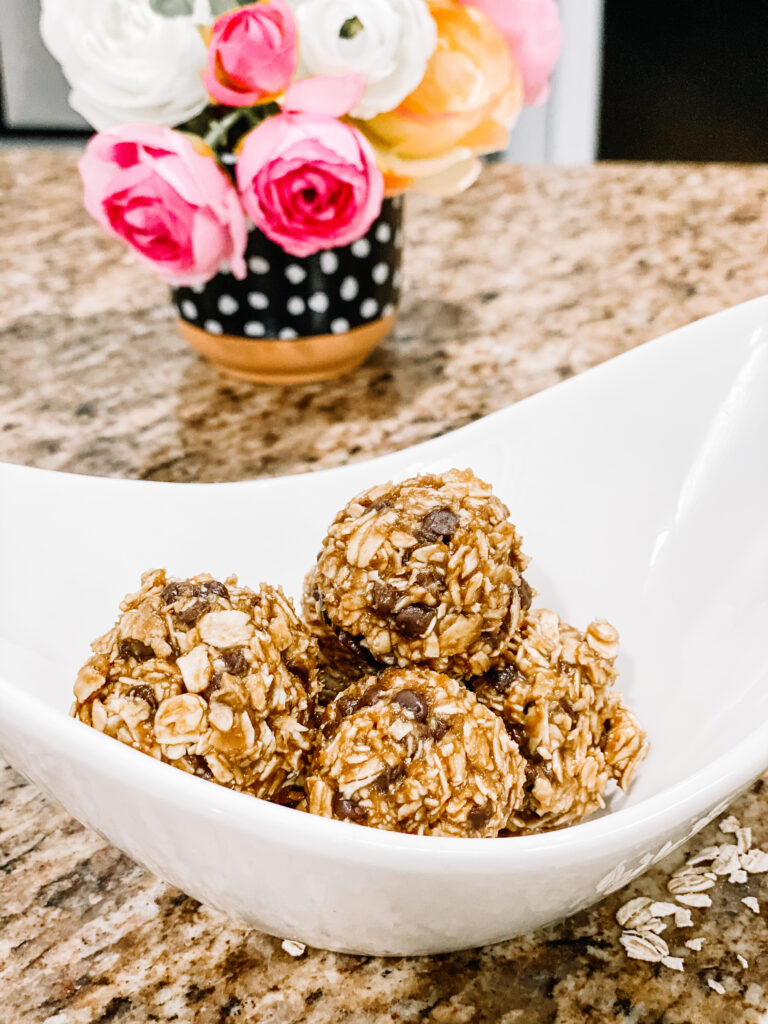 I found this recipe on thebigmanworld.com and tweaked it to work for me, and perhaps for you, too!
Thank you for stopping by! Find me/Tag me @ ThatGirlLaney and let me know if you made them!
Love,
– L