Influencer Marketing: Your questions answered!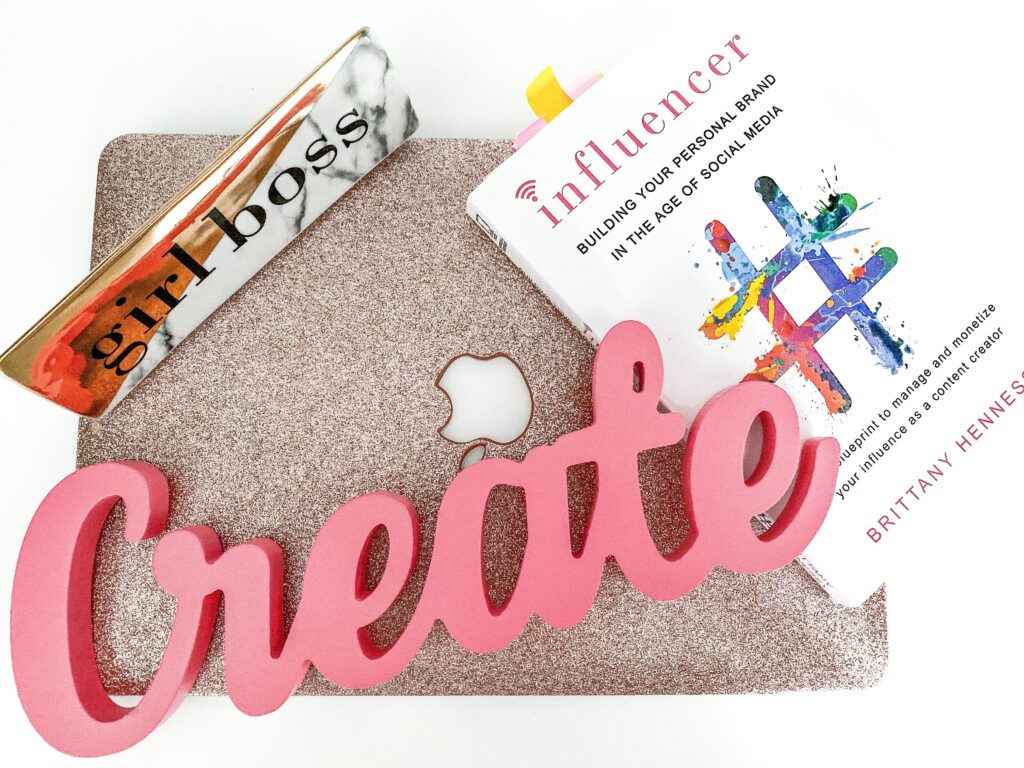 In the rise of social media marketing and influencer marketing everything is circled around "the next best thing." Be it apparel, technology, travel, sales… we find ourselves heading straight to Instagram, SnapChat, Twitter almost like an electronic newspaper.
I was impressed by the amount of interest I had on my Instagram Stories when I asked you all what would you like to know about influencer marketing, or starting your own blog. Having started out in this "industry" (if you will) back in 2010, I wanted to give you a glimpse into the uprise of this new age marketing, what it means for people like you, AND how YOU can be a part of it too, if you want to of course!
There is a lot to discuss, so I am going to just jump right in!
What is Influencer Marketing?
"It is the process of promoting and selling products or services through individuals capable of driving action from your target audience. Influencers share the values of a brand and their customers, bridging the gap between both entities." – Sprout Social

I didn't write that myself, although it clearly defines the title. Back in 2010 when I started my beauty blog Influencer Marketing wasn't really a "thing." It was us women and men sharing beauty tips and products and exchanging helpful information/tools. Companies would reach out to us directly asking to send us public relations "PR" packages for a review. There were no other expectations besides an honest review. They wanted to know the good OR the bad. This was also a time where companies would ask to promote on your website. They would provide you with imagery and links to be added to the front main page of your website. Depending on the company, a small commission of any sales driven through these links was given to the blogger.

These marketing initiatives still exist, although at a higher caliber. Global marketing and advertising ad spending is a billion dollar industry. Companies spend millions and millions of dollars each year to promote and drive sales through multi-national channels. This isn't just solely social media. Mind-blowing isn't it?

So, when you want to know if "influencers" or "content creators" actually make money "blogging," yes they do.
Social Media Influencer Marketing Agencies
In recent years you may have heard of such agencies… "PR Companies" "Brand Engagement Agencies" "Social Media Influencer Marketing Agencies".

These companies have become representatives of a large portion of our content creators. Why? Because they have created a platform around quality influencers, quality content, and quality service to brands to take the "load" off of finding the right content creators. They do all of the research for brands to find the "perfect" fit.

The brands will pay them XX dollars for such work. Once you are booked for the "campaign" or "promotion" you are provided with a portion. This information is disclosed to you as the content creator prior to taking the opportunity AND you are not forced into any campaign/promotion opportunity you do not want to take. I wanted to make this clear as many of you asked this question and it's an incredibly sensitive topic for both the influencers and their followers.
MICRO Influencers vs MACRO Influencers
Typically influencers between 500 to 10,000 followers are considered Micro Influencers. Influencers with 10,000 to 1M followers are considered Macro influencers.
"Does it matter if you have 500 followers or 500,000 followers to book a campaign?"
Yes, it does.

To Who? And Why?
It matters to most social media agencies and brands. Although, it may not be exactly what you think.
They're looking for content creators to be "on brand" as well have sharing their target audience. So if you've got 500 followers who engage and share your love for fitness, a fitness company will want to book you over someone who's got 5,000 followers, but is a food blogger. Makes sense? SO it is imperative when starting your "blog" that you find a niche and stay on your own brand.
"Is the amount of work, time, and effort worth the pay? I always thought this was more of a hobby."
So lets get real… blogging is definitely a hobby. You have to love to write, you have to love to engage, you have to love what you do. No one takes on a hobby they don't enjoy. My husband is a firm believer in the quote that goes some thing like "if you love what you do, you'll never work a day in your life." This "career" or "lifestyle" or "hobby" can absolutely take off. The amount of money you make depends on the time and effort you're willing to put in. It takes time to do market research on companies, take professional images and edit them, research/travel to places before providing your honest opinion, test products before you can really let your audience know if its worth it, as well as contacting companies regarding your interest in collaborating, even writing the actual blog post. The extent I go through to design a space for a photoshoot is uncanny. I'd like to snap my fingers and have two assistants on standby, but I'm not a millionaire, yet. Thats coming. lol

Note: There are bloggers who get paid to travel to show you new products, designs, or spaces. They are paid what they would charge for such activity, as well as paid flight and hotel stay. Yes, you should have a document ready to provide brands with how much you'd charge to promote their products and/or services. It's imperative you confidently represent yourself to these companies. Know your worth! If you don't know, I can help you.

"How are bloggers paid?"
Direct answer… through their bank accounts, check, or PayPal.
Although, I'm sure what you want to know is if it's through collaboration/partnerships or direct brand contracts and the answer is all of the above. Bloggers can work with more than one social medial marketing agency, therefore; it allows them to be exposed to more brand partnerships. In which case, more collaborations and higher chances of direct brand partnerships. Most of these collaborations are for static instagram posts/stories, although companies like LikeToKnow.it allow for marketing through other channels such as your website/blog posts. Bloggers are paid per post, per story, per blog post depending on the contract (if you will).

"What's a Median Salary Range?"
This absolutely varies, although I was able to find this report by Glassdoor:
"…the average blogger salary is over $32,000 per year, base on several anonymously submitted salaries." Glassdoor reports that some bloggers they know personally make over $200,000 per year and work on an average of 10-30 hours per week.

I can attest to these statements as I know a few who make well over $200,000 per year. These are bloggers who are represented by highly rated social media marketing agencies and have had guidance throughout their career on up and coming trends to stay ahead of the curve.
Although, I also know bloggers who make a fraction of the "average blogger salary" and still continue to blog because it's their passion.

No one should ever go into "blogging" for the money. Ever.
Starting a Blog: What You Should Know First is here!
You guys had so many great questions I had to write two posts! Starting a Blog is the second part to my Influencer Marketing series, go have a read!