Holiday Cards by Basic Invite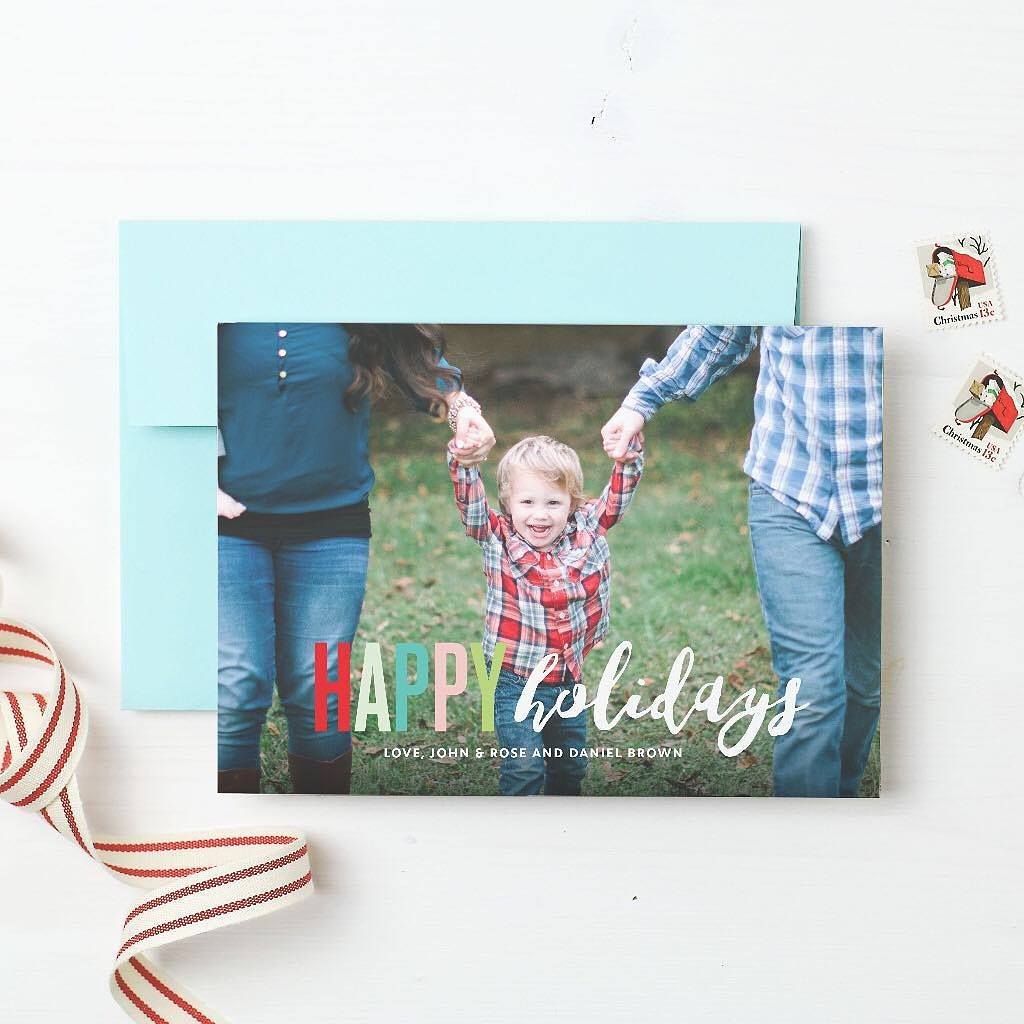 As a photographer I know how important it is to capture precious memories with your family frozen in time! Along with the gorgeous Fall/Winter weather that comes this time of year; we also experience the gratefulness and gratitude of sharing the holidays with our families. We are also taking this time to go apple and pumpkin picking, match each other in flannel and boots, and cook up delicious meals surrounded by our loved ones.
Capturing these incredible moments of love and laughter is what it is all about for us! Which is why Basic Invite is here to help facilitate in spreading the love this holiday season! Basic Invite is a custom stationary company whose focus is on the detail to bring your holiday card, invitation, and/or announcement (and more) visions to life. Basic Invite is one of the few websites that allows customers almost unlimited color options with instant previews online. Once you have selected a design, you can change the color of each element on the card. There are over 180 colors to choose from! This is what truly sets Basic Invite apart from almost any other online stationery company!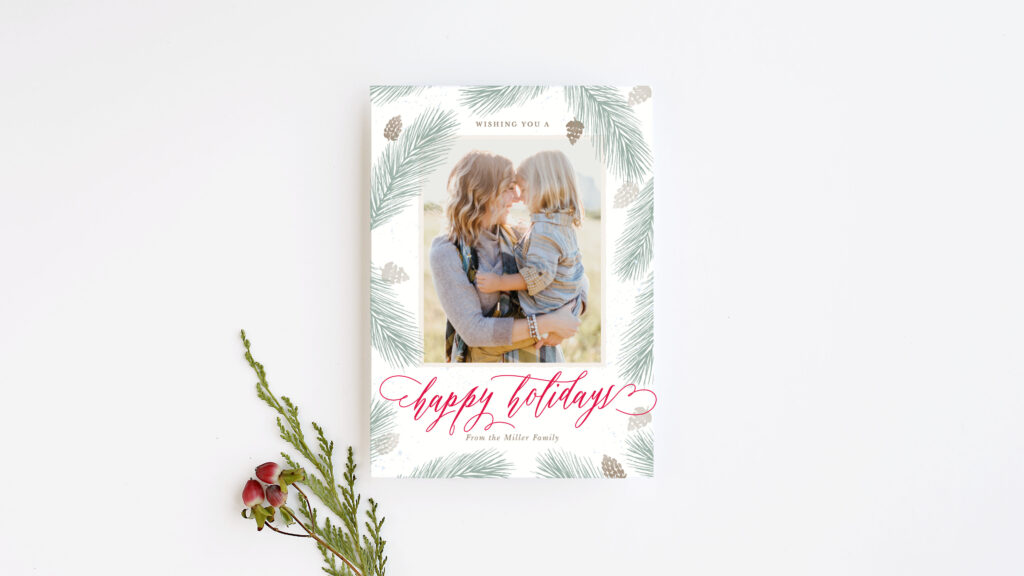 Happy Holiday cards are a thoughtful way to show your family you are thinking of them! There are five paper type options… from a signature matte to a double thick matte, from a luxe velvet to a shimmer and in between! There are four card shapes, too; square, rounded, bracket, and ticket.

I absolutely LOVE the look of foil invitations and announcements! Basic Invite's foil options allow for you to choose flat or raised in gold, silver, or rose gold. It's such a unique feature that exemplifies a classy, clean, festive look! The options are endless!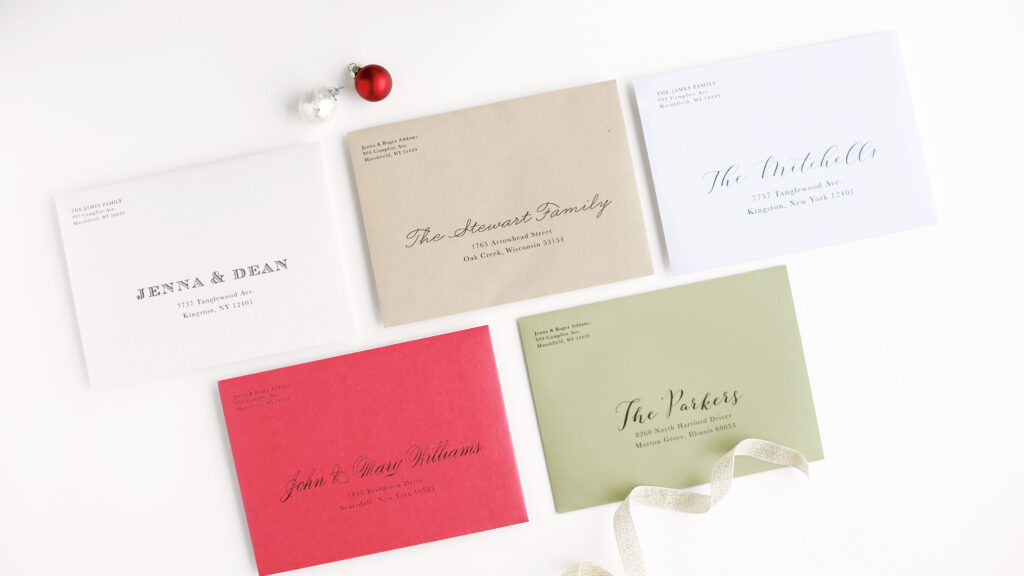 With the option of over 40 different color envelopes you are bound to find the right color to match your invitation. All of the envelopes are peel and seal so they can be closed quickly and securely! I LOVE this!
Basic Invite prides themselves in providing quality craftsmanship. They will even provide you with a printed sample of your actual card before you place your final order so you can see the paper quality and how it will print to make sure the card is exactly how you want it!
One pretty incredible feature is the address capturing service which allows customers to share a link on Facebook, Twitter, Instagram, or any other social media to request your friends and family's addresses. The addresses are stored in your account and can be selected during the design process. Basic Invite offers recipient address printing at no cost on all card orders! This feature takes the load of the design process for you and allows you to solely focus on the style of your card while ensuring Basic Invite will make your vision come to life.

Basic Invite will also take care of your business card needs so you can feel confident in leaving an unforgettable first impression!

You can feel secure designing with Basic Invite. Their website is simple to use with plenty of design options to suit your style and vision. They also provide an expedited mail option should you need your cards soon!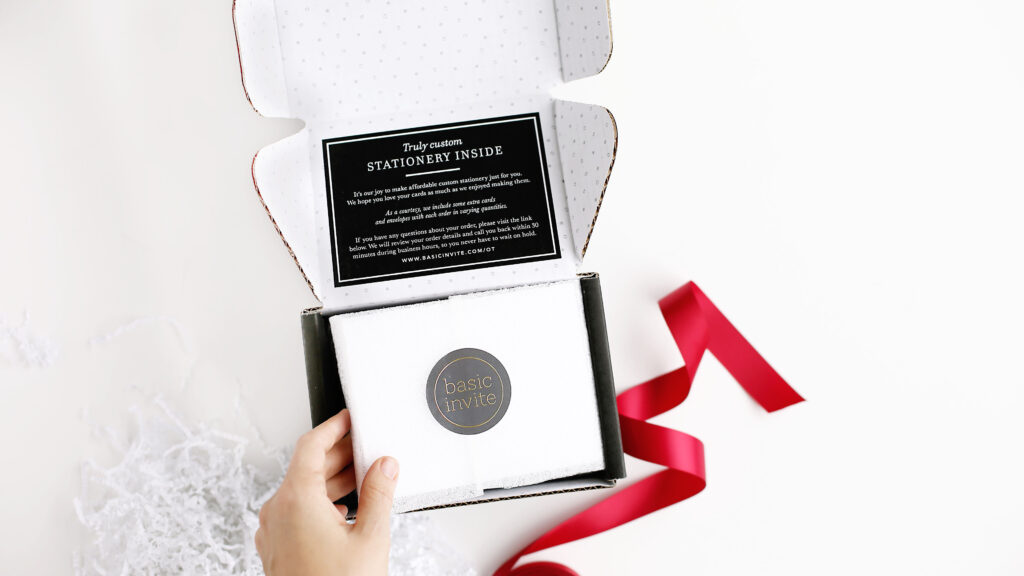 So whether you're planning to send happy holiday cards, merry christmas cards, or christmas party invitations, Basic Invite can take care of it all for you! They're your one stop shop for quality stationary you won't find anywhere else!

Lucky for us they are currently offering 15% off with coupon code: 15FF51
Check out their Instagram to keep up to date with new styles and promotions! Connect with them, they'd LOVE to hear from you!

You can also follow them on Facebook // Pinterest // Twitter