The Reeds at Shelter Haven: Galentine's Getaway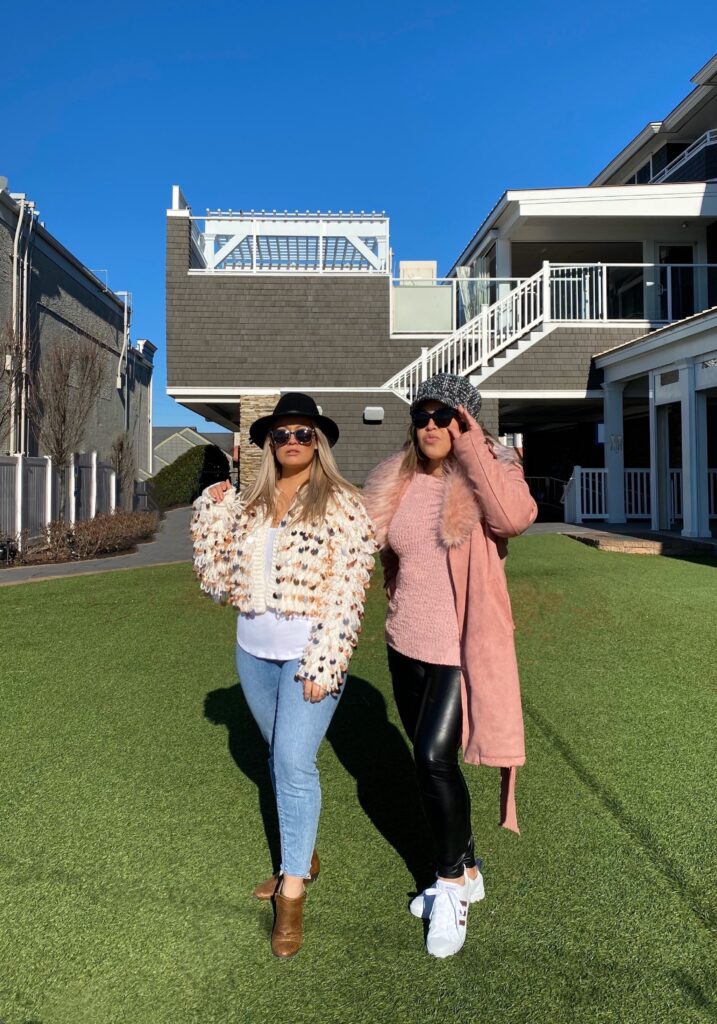 Who's ready for a sweet adventure with your gal pals for Valentine's Day? Everybody say… YASSSSSSSS!!! My girlfriend Giselle @weekendfamgoals and I decided to go on a girls trip staycation for GAL-entines Day! Sometimes mommin' aint easy, ya feel me? Taking this time for us to share some "ME TIME" along with laughs and vino is all we needed to refresh! We left our sweet and testy ::heehee:: children home with their Dads while we set off to the Jersey coast! So what if its 30 degrees! Stone Harbor, New Jersey houses one of the most beautiful hotels a block from the ocean, nestled in a picturesque town full of charming coffee shops, restaurants, and boutiques.
The Reeds at Shelter Haven is a stunning boutique hotel located in the heart of Stone Harbor, New Jersey.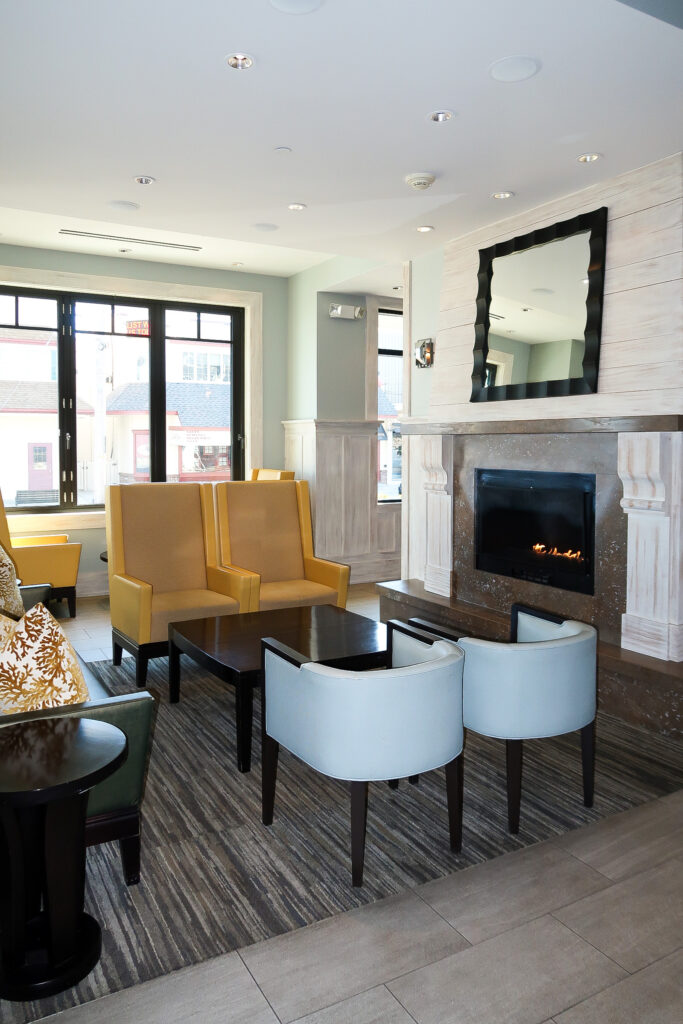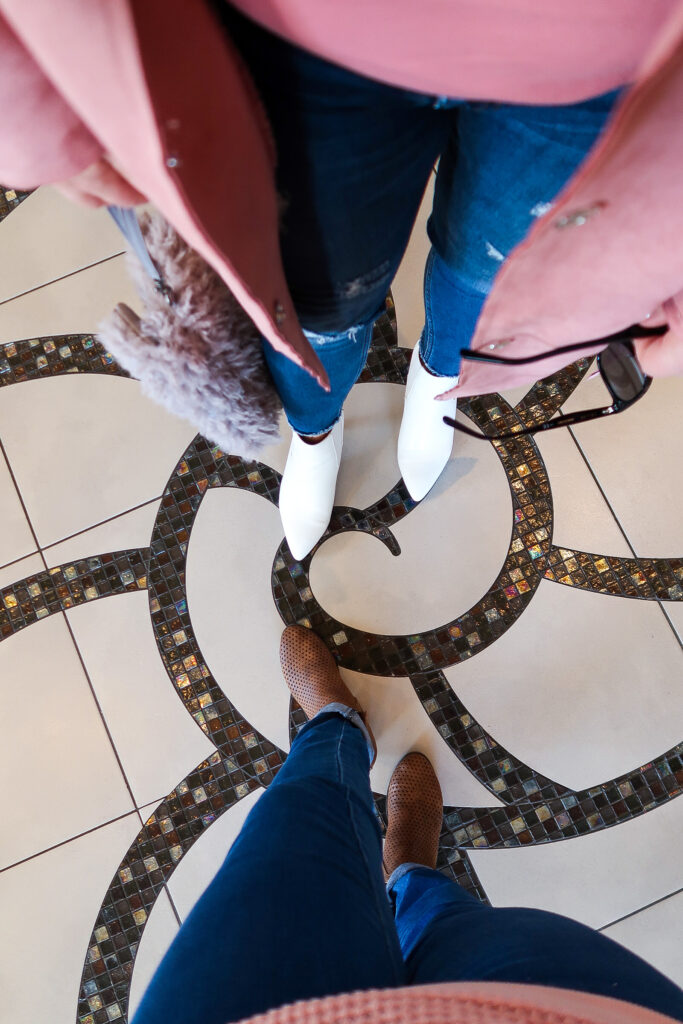 Upon our arrival we were pleasantly surprised to be greeted in our hotel room with a delicious charcuterie board! Thank you Reeds!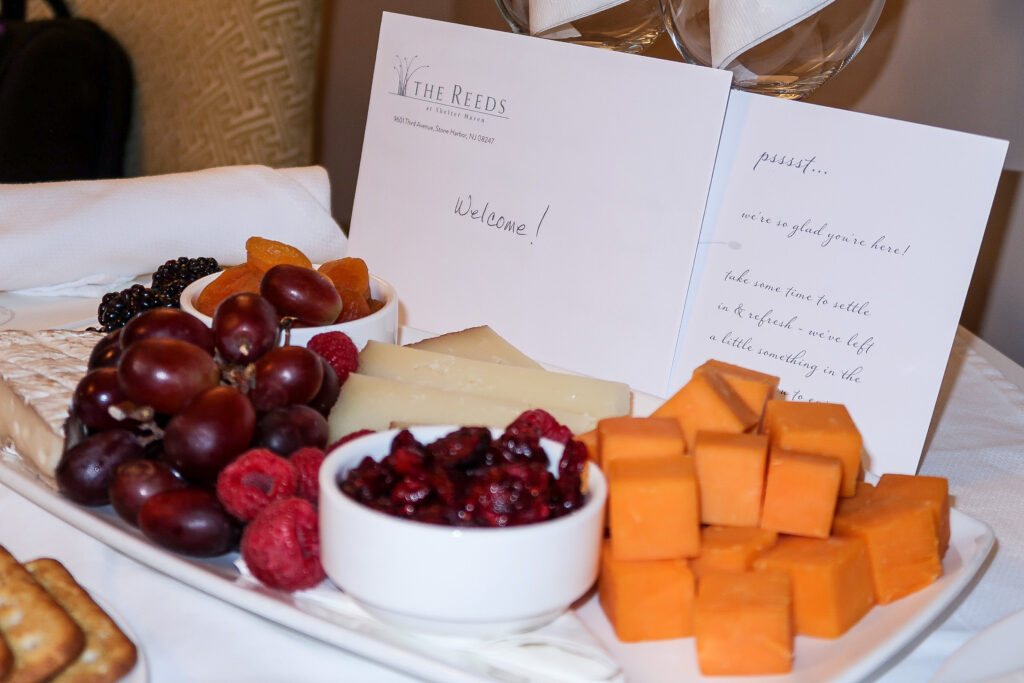 Giselle and I were excited to try their restaurant SAX! They're known for their "every day dining with a relaxed coastal vibe." Boy did they not disappoint! We ordered their Crispy Calamari along side the Sax Mac 'N' Cheese which were both to die for! The bite of mornay sauce in the mac 'n' cheese was mouthwatering! Our main plates were the Asian Chicken Salad and the Chicken Cobb salads, each of which were crispy and dressed to perfection! We ensured to leave some room for cocktails, afterall what's a GALENTINES trip without a drink or 5?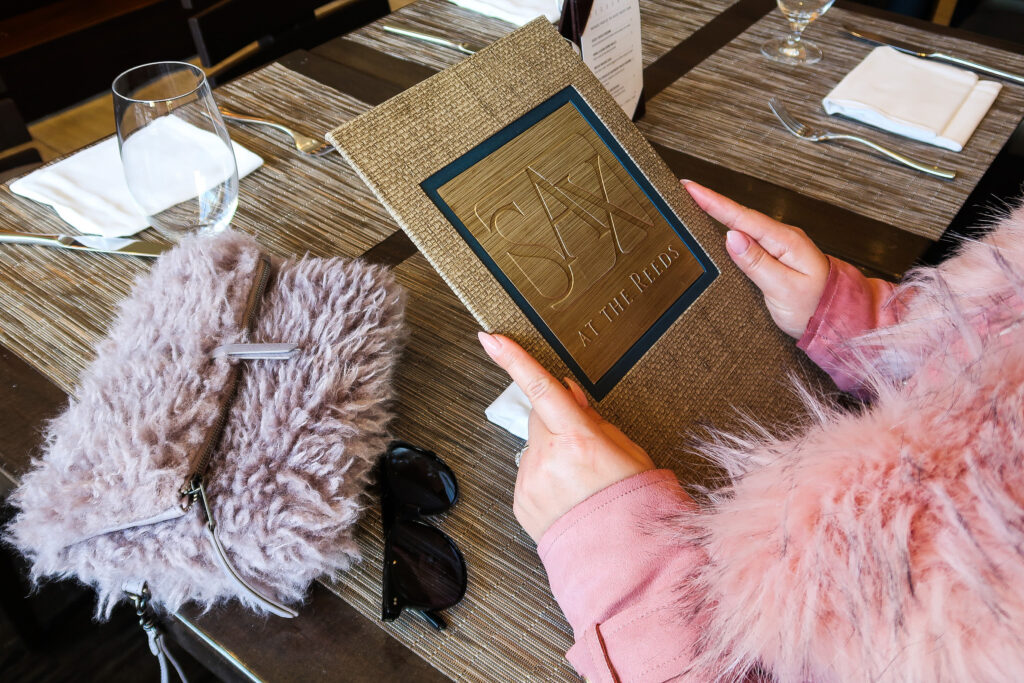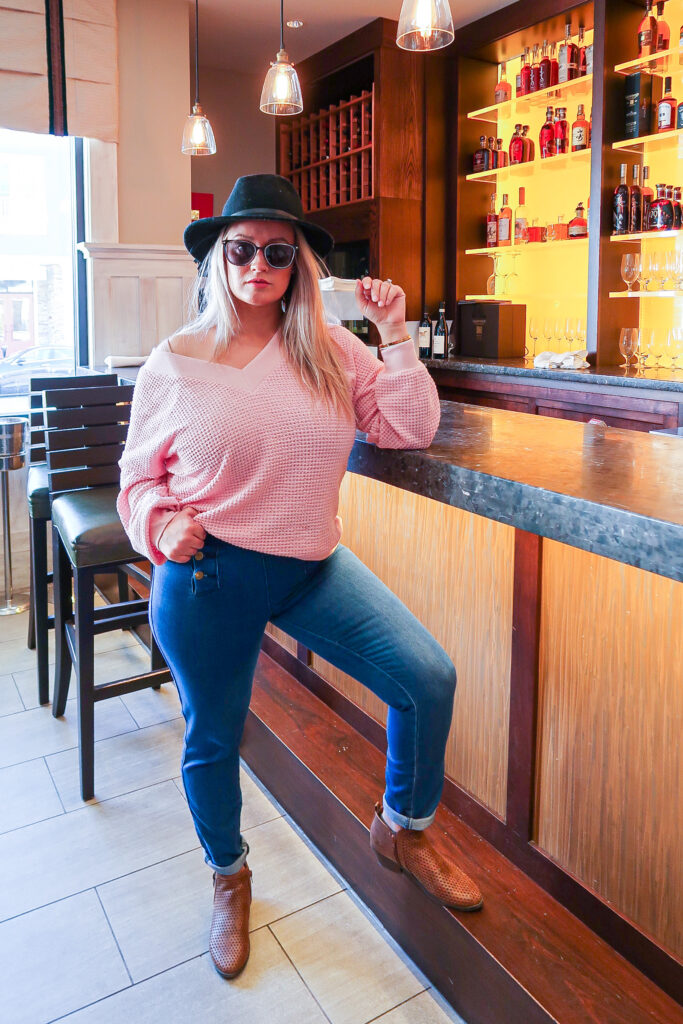 Outside the restaurant is their hotel bar with an eclectic vibe. Giselle and I fell in love with the lighting and the wainscoting. We're still talking about it!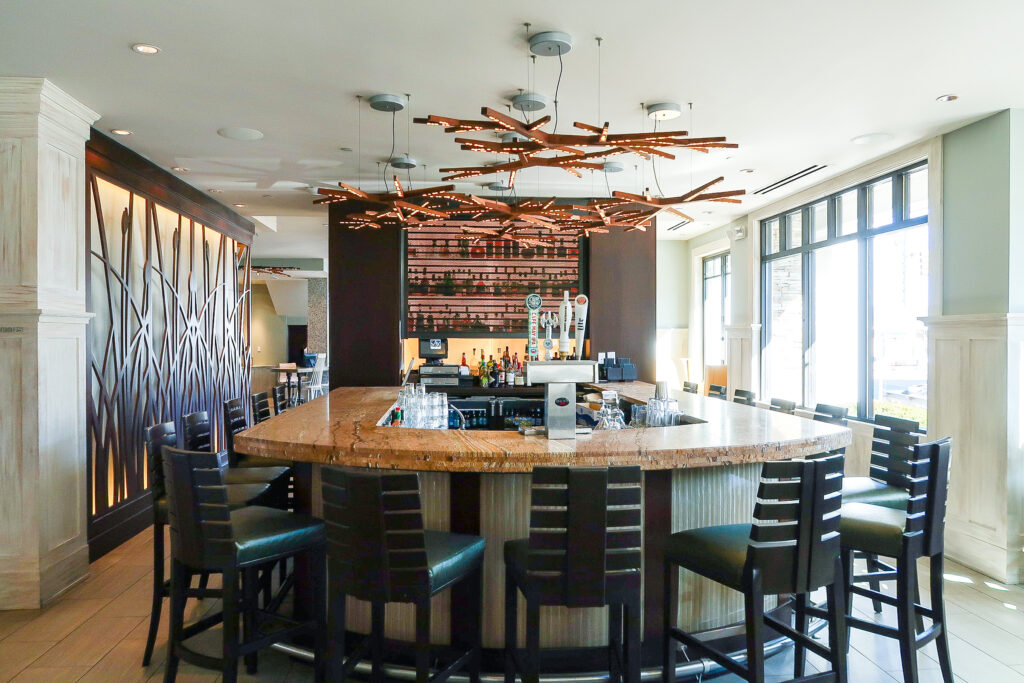 The next morning we enjoyed an incredible breakfast! Their in-room dining experience is uncanny; incredibly hospitable and absolutely flavorful!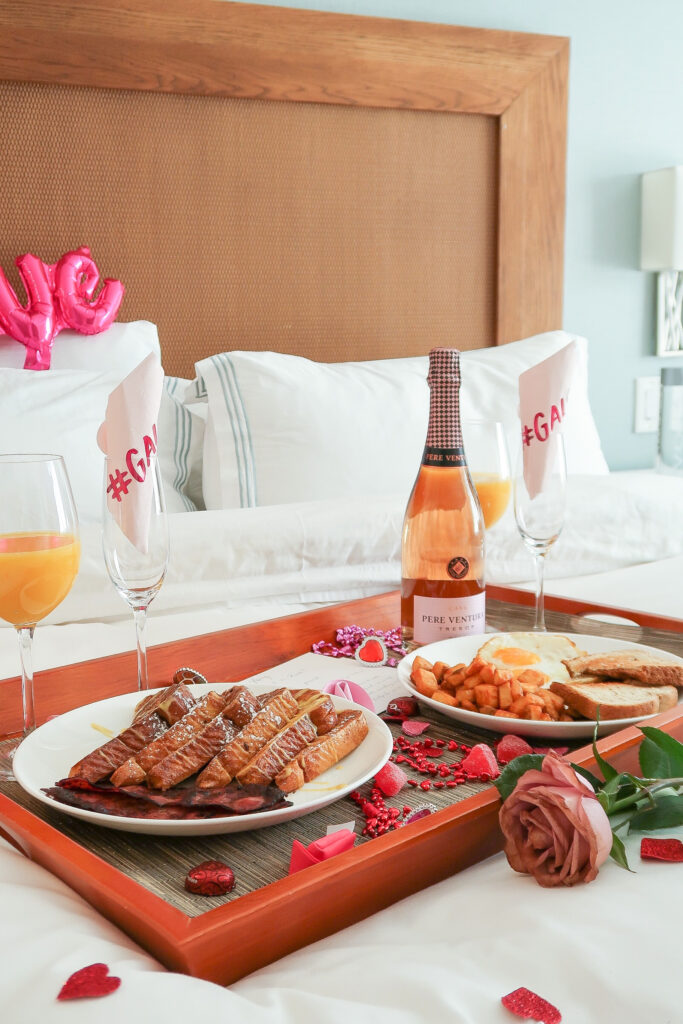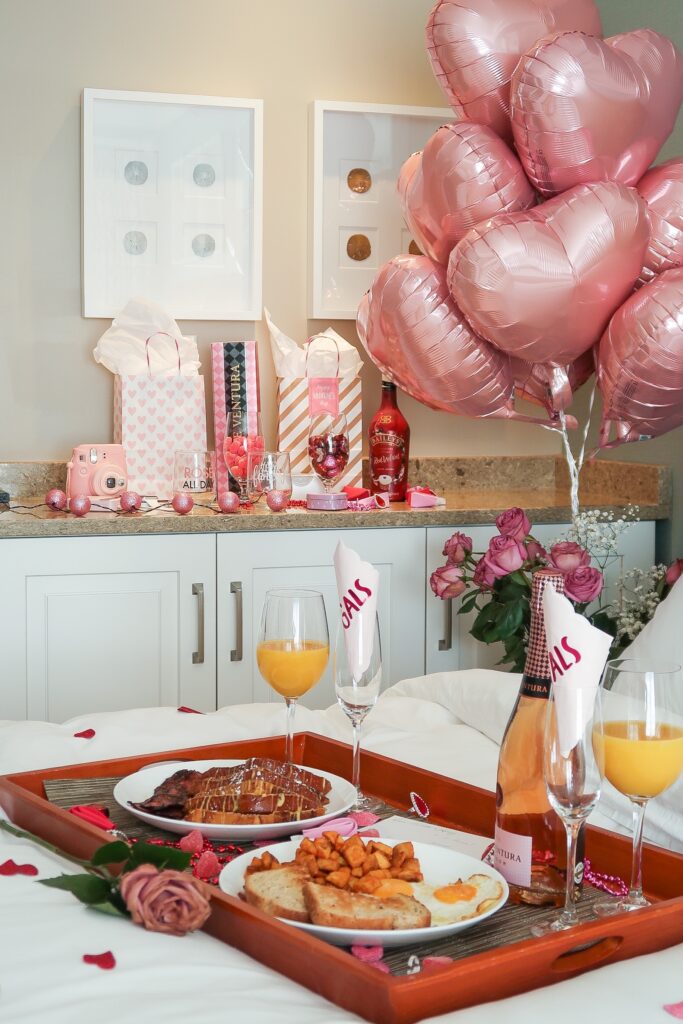 We took this opportunity for a photo-op! You never miss an opportunity for a photo-op! ::wink wink::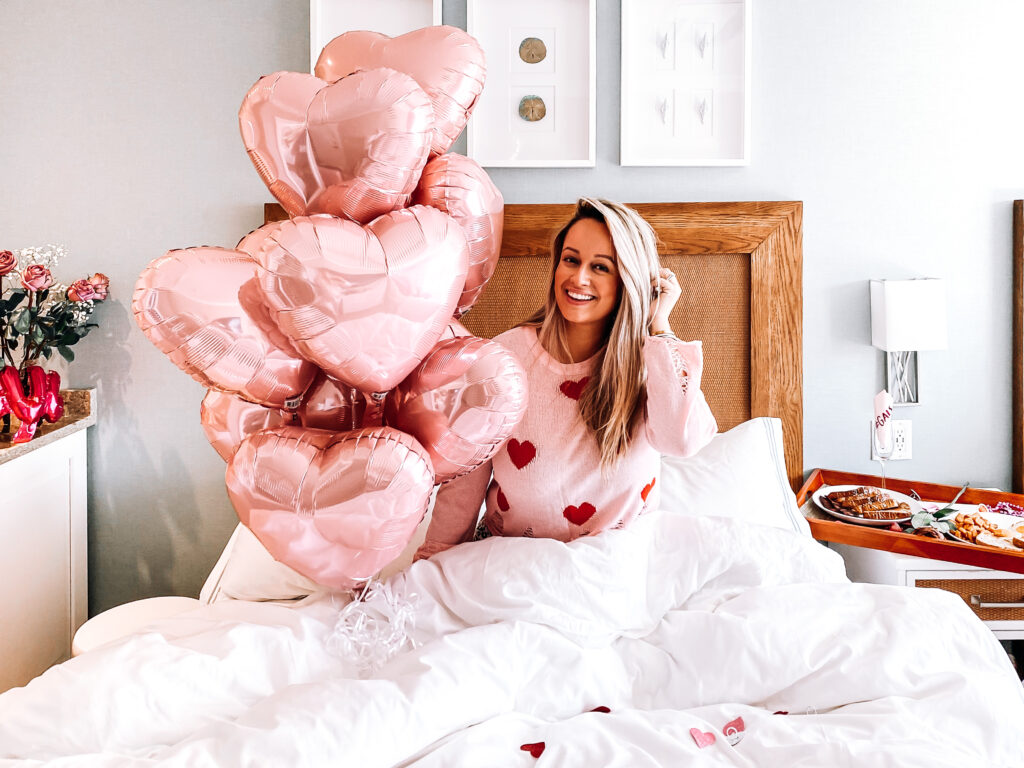 Thank you to everyone at The Reeds who made this GAL-entines Getaway possible for Giselle and I. We had a wonderful experience at your hotel, we can't wait to come back! With service and views like this… we hope you will join us, too!