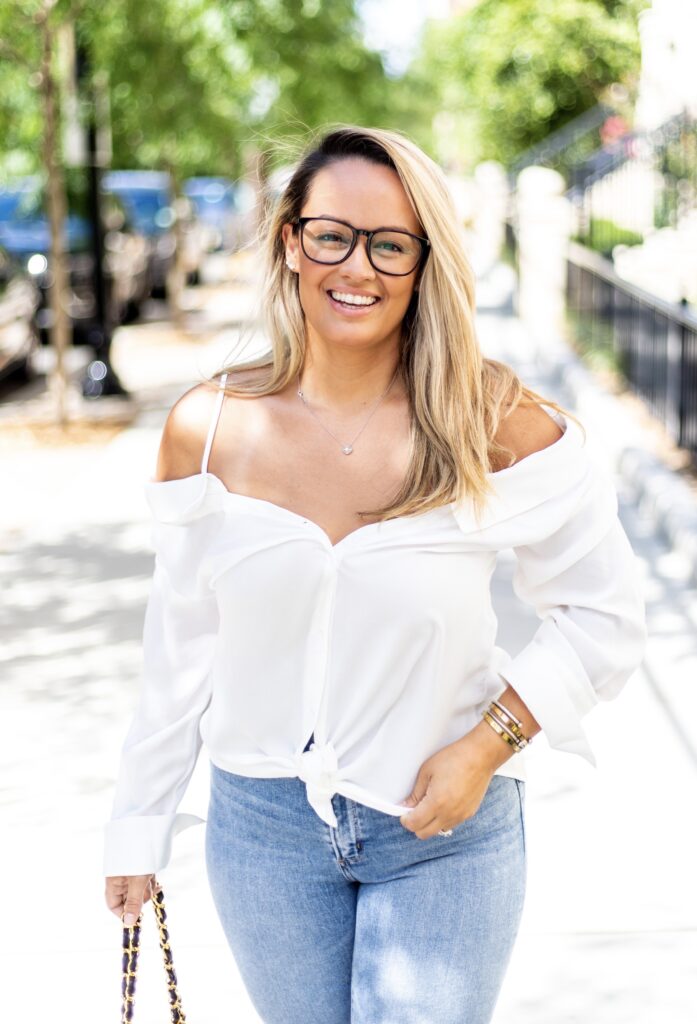 Hi! Welcome to my lifestyle blog! I am That Girl Laney. I hope you brought wine, because we talk about all the good stuff around here!
I created this lifestyle blog for the every day girl, mom, sister, aunt, best friend, girl boss. I have struggled with social anxiety for as long as I can remember. Creating this blog has opened up so many opportunities for me; including meeting admirable bloggers and mompreneurs. I have found my true passion in writing and curating lifestyle tips for That Girl. I share everything from raising, styling, and chasing my sweet 4.5 year old to traveling the world with my husband, taking care of my skin, eating healthy, decorating our new home, and of course how to look good while doing it all.
We are recent transplants from city life to the shore life and boy has this been an adjustment! My husband still works for a financial firm in NYC which still gives us a little taste of city life. You can take the girl out of Uptown, but you can't take the Uptown out of the girl ::wink::.
Whether you're a new follower, or have been reading my blog from the beginning, your support means so much, THANK YOU!
XO,
Laney